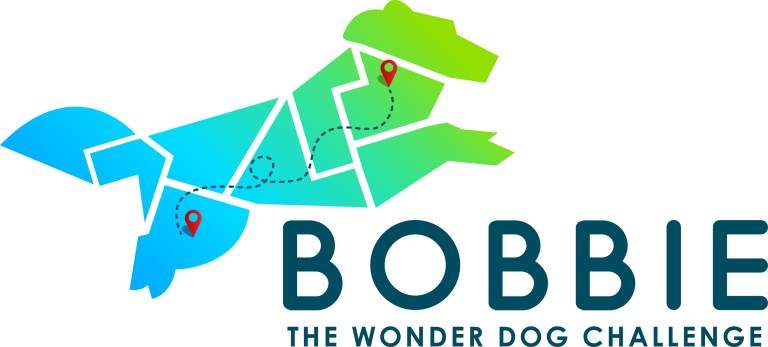 A Long distance challenge based on a true story!
2551 Miles to reunite with family!
Walk, run, bike or swim in the famous footsteps of Bobbie the wonder dog! Recreate his incredible journey across the country to reunite with his owners! This challenge is best completed with your own wonder dog!
Who was bobbie the wonder dog?
In August of 1923, the Brazier family  were visiting relatives in Wolcott, Indiana. Their two-year-old Scotch Collie/English Shepherd mix dog Bobbie was attacked by three other dogs and ran away. After an exhaustive search, the heartbroken Brazier family were unable to find Bobbie and continued their trip before returning home to Oregon, expecting never to see their dog again.
In February 1924, six months later, Bobbie returned to Silverton, mangy, dirty, and scrawny, with his toenails worn down to nothing. He showed all the signs of having walked the entire distance, including swimming rivers and crossing the Continental Divide during the coldest part of winter.
During his ordeal, he crossed at least 2,551 miles (4,105 km) of plains, desert, and mountains in the winter to return home, an average of approximately 14 miles (23 km) per day.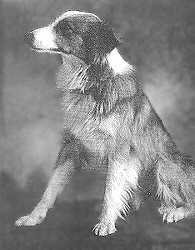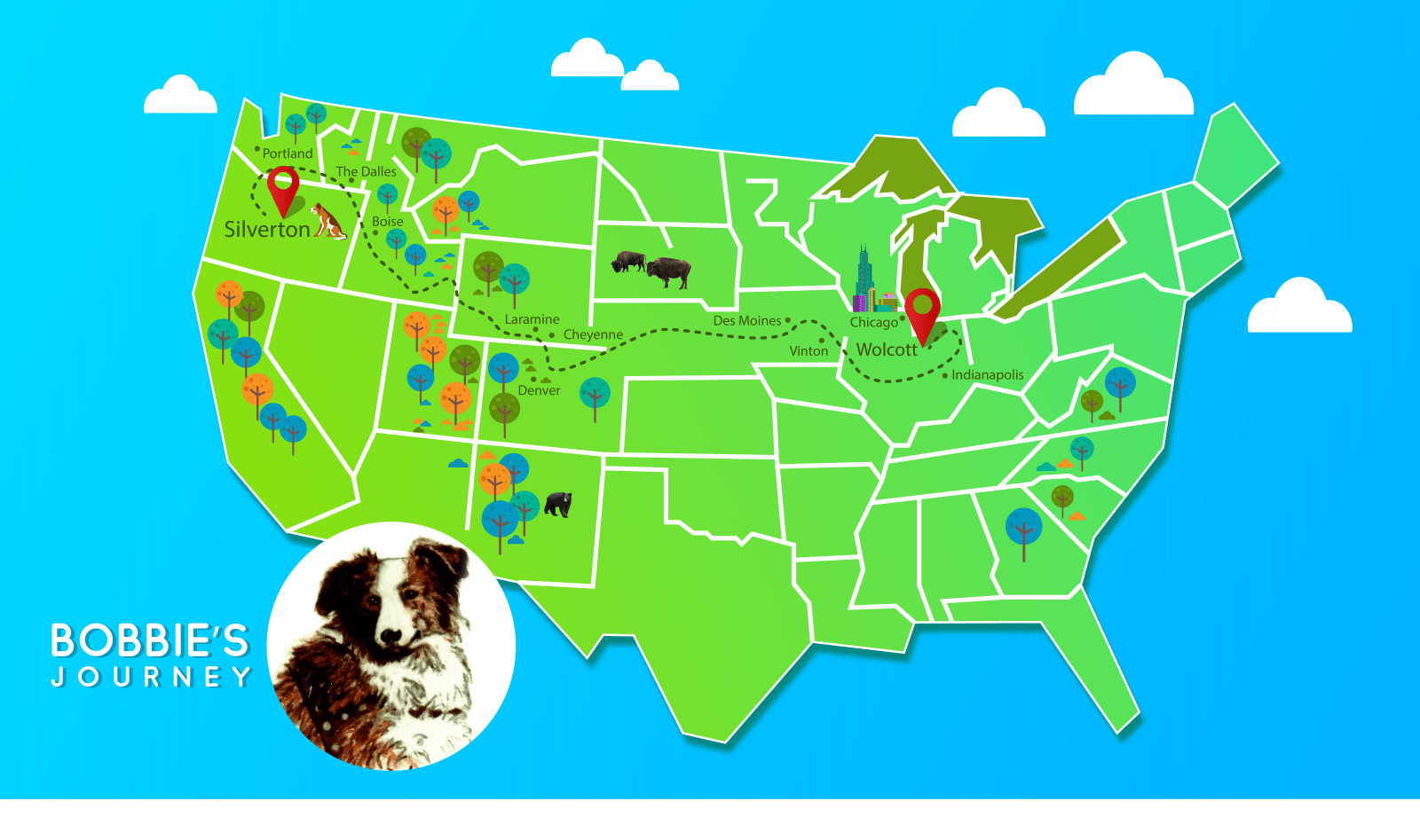 Bobbies Journey Highlights
The Bobbie the Wonderdog challenge is meant to be done with your very own wonder dog! At 2551 miles, this is no easy journey. That's why we apply a mileage multiplier to the miles you log! 
The challenge is broken up into 10, 255.1 Mile segments. For every mile you log, you have the choice in having your distance represented on Bobbies journey as 5 or 10 miles. This means that the total challenge duration is either 255.1 or 510.2 real human miles!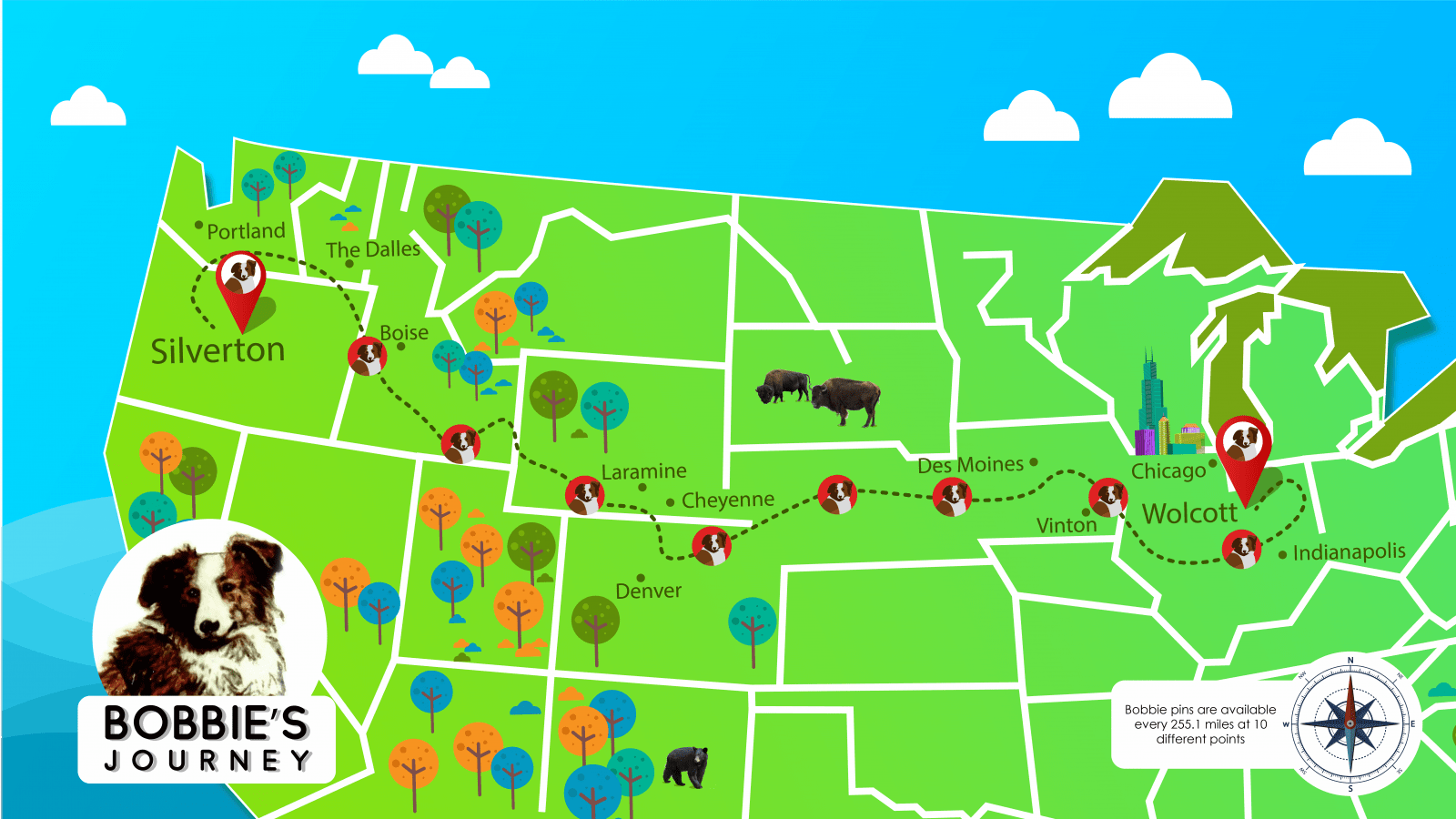 How To Complete The Challenge
New High Quality Swag Coming Soon!
Bobbie Challenge Entry
The Complete Package
Digital Bib for you to Print at Home

Bobbie Theme water bottle or tumbler

Donation to animal Shelter
Send Us Your Progress Update