The best way to get active
join a challenge that gets you moving!
The IFA group challenge is designed to get you up and moving for a month. Our plan is customized by our run coach and athletic trainers to ramp up your activity over a one month time frame, so that you can see results together. 
The challenge starts on the first of the month and runs for the month, with a suggested activity each day. Follow the agenda and report in to the Facebook group with your progress, and to keep motivated with other group members. IFA coaches and athletic trainers will also participate and answer any questions and keep the community going! 
key features about this challenge
This challenge is designed to be done over the course of a month, and is repeatable as we host new events. The event is live, so the whole group starts on the same day, and makes progress together. We keep each other accountable and motivated! 
The 30 day challenge is a program and a community. It's not just a set of exercises or a diet plan. Its a journey that we go through together, and our instructors are there to guide you along. 
Walk, Run, Swim or Bike..it's mainly Cardio
Motivate and be motivated by the Facebook group
Get guidance from our instructors
Nick is our pro run coach. Not only did he build most of the plan, he will be around to answer any questions you might have, and he will be publishing insider articles and blogs with helpful hints.
Staci brings a great background in athletic training to the program. She is especially focused on how to keep you safe and healthy during the challenge! 
As a certified athletic trainer, Sean will be focusing on instructing participants on the correct methods and forms for the various activities in our program.
Join Our Group Challenge!
Challenge Time Frame and Advanced Levels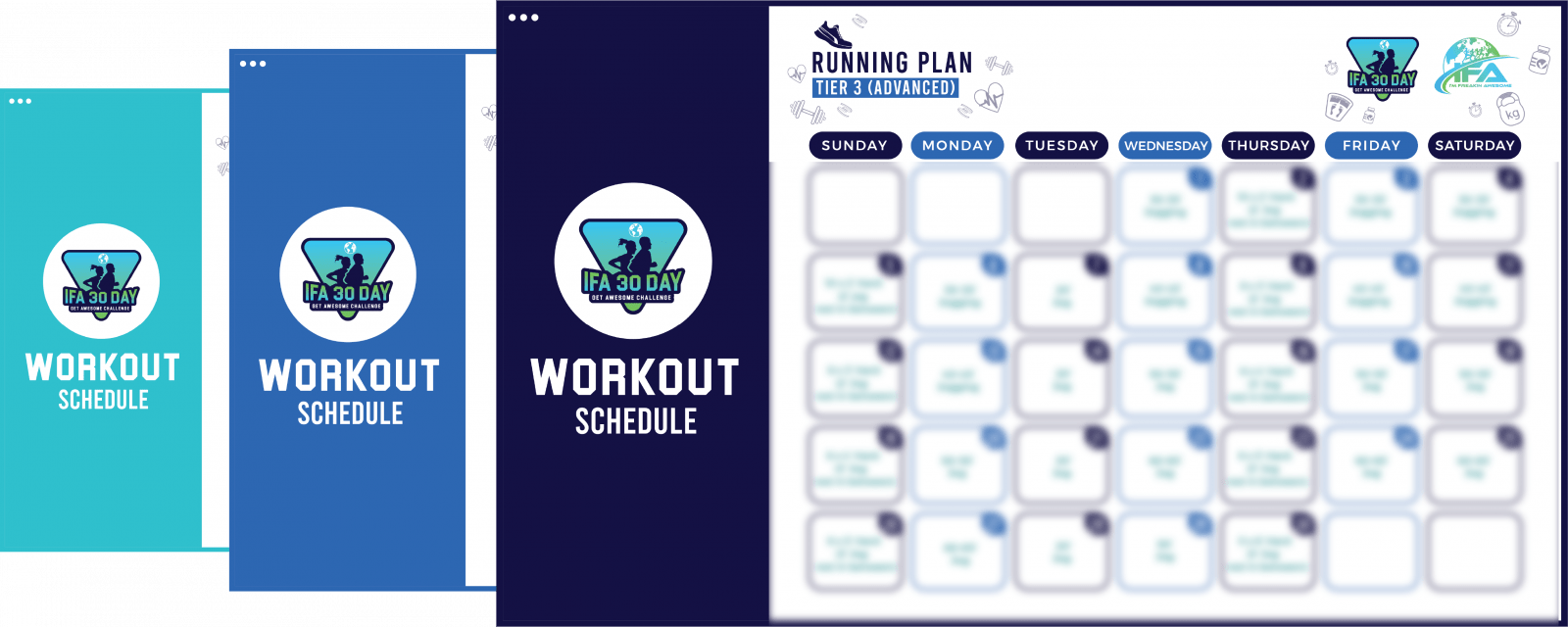 Like it says in the name, the challenge is for 30 days and will start on the first day of each month! We will send you a calendar with what to do on each day, and you can follow along. Work out at the time of day most convenient for you! 
When you are done, you are welcome to repeat the challenge as is or try it at the next difficulty level. We have 4 challenge program levels, shown below, and each one has 3 difficulties, except for the final challenge, which is customized for you specifically each month by our trainers! 
We have partnered with Tara from Highway 2 Well! Tara will be making appearances on our social groups, so keep an eye out there, and for special tips to our members. 
If you really want some special attention though, contact Tara directly for a customized meal plan!
Her plans take into consideration your specific target macros for your health goals, and she will even craft recipes with your dietary restrictions or cooking ability in mind.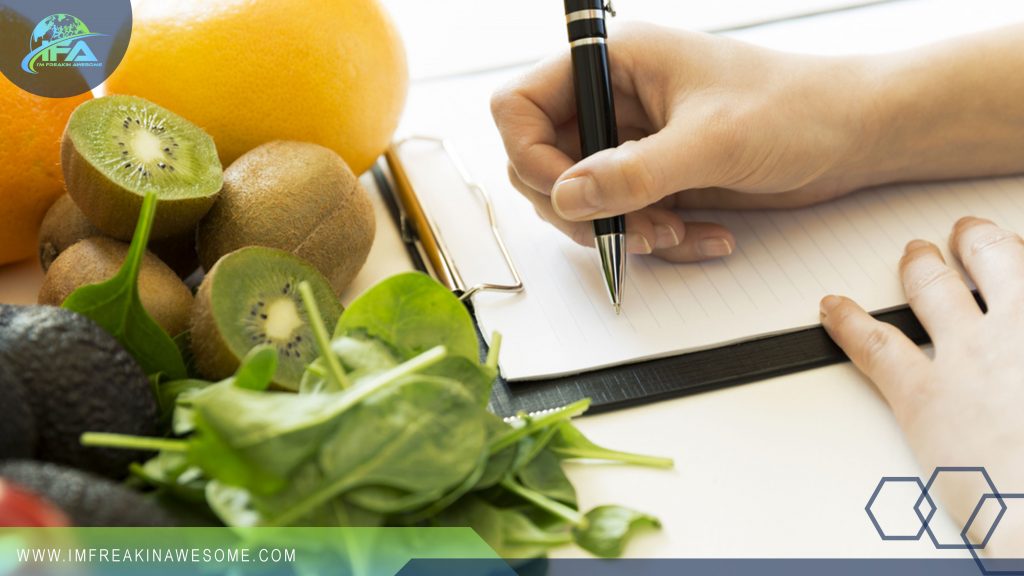 Purchase access to the challenge in our store. Its linked all around this page.
Receive a welcome email with a quick health assessment attached as well as variations of the program for beginner, intermediate and advanced options. Complete the assessment and follow the suggested plan
Join the Facebook group and interact with other members and our instructors. We will all start the challenge together on the first of the month!
Receive regular tips and tricks to your email from our instructors. Post progress updates, or just how you feel on a certain day. We're here to help.
Celebrate your success! You are free to try the challenge again at another difficulty level, or a whole new challenge available from IFA. Either way, we will be here to cheer you on!
LEt's get freakin awesome together!